Disclaimer
When you come to instantnodeposits.com, you are expecting high-quality reviews of online gaming sites, and that is what you will get. When we write reviews, we look in-depth at everything that is important to players on a site. We will look at regular and no deposit bonuses. We will look at the payment options available to players, and we will make sure that each site has high-quality customer service and security. It is important to us that we only recommend high-quality sites to our readers. That being said, we cannot always guarantee that our information is 100 percent accurate. As a result, it is important that you read through this disclaimer so that you understand the limitations of instantnodeposits.com.
Old Reviews Might Not Be Accurate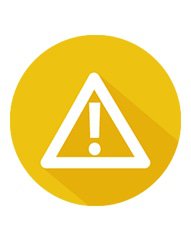 When you are reading our reviews, you should know that all information you read is accurate at the time of the articles posting. That being said, we cannot guarantee that all information in the article will be accurate months in the future. We do our best to keep our articles up to date, but that is not always possible. As a result, you should look to see when a review is published to see how accurate it is.
Keep in mind, it is possible that an article that is a year old could still be accurate, but it is also possible that a review that was published a week ago could be out of date. There is always a possibility that a gaming site has a major update immediately after we release a review. As a result, you should always check sites out for yourself before you jump into games and start depositing your personal funds.
You Are Responsible for Any Financial Loss You May Incur
When you are playing games on a site we reviewed, you need to know that you are responsible for any financial loss you may incur. There is no guarantee that you will make a profit or break even when you play online games. In fact, there is a better chance that you will lose money than there is that you will make money. Instantnodeposits.com is not responsible for your financial losses in any circumstances, and neither is the site you are playing on. As a result, you should make sure that you are only playing with money you are prepared to lose.
We Might Not Be Reviewing Sites You Can Use
Instantnodeposits.com is a site that can be accessed by people from many regions all around the world, and the same can be said for most of the sites we review. That being said, there are some sites we will look at that are restricted to certain regions. As a result, there may be some sites that we review that are not accessible to some readers. You should be aware of this before you start to look at our reviews.
Accessibility Does Not Necessarily Mean Legality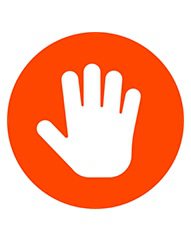 Since people from most regions will have access to our reviews, it is important that you know that you might not be legally allowed to play games on all the sites we review. All the sites we review are legal in the region they are based in, but that does not mean people from all regions can legally play games on those websites. Different countries have different laws around online gaming, and as a result, you will need to familiarize yourself with your countries laws before you start to play games on them. Additionally, you should know that you might be able to access sites even if you cannot legally play on them in your country. Many countries do not blackout sites just because they are illegal to use. As a result, you cannot assume that you can use a site just because you can access it.