Terms of Agreement
Instantnodeposits.com is a site that is dedicated to providing users with reviews and information on the best gaming websites in the industry. Each site we look at will be reviewed in detail so that our readers know what they are getting into before they ever launch the site. We will typically look at the no deposit bonuses available to players and the restrictions that they apply to them. We will also look at important aspects of the site such as the deposit and withdrawal options, customer service, and information security. That being said, you are ultimately responsible for the site you play on and what you do on those sites.
Review Honesty and Clarity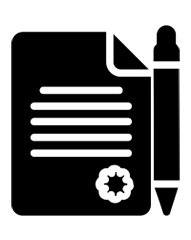 When we are writing our reviews, we will make sure we are honest in our assessments of the site we are looking at. Everything we write will be accurate at the time we are writing it. That being said, we are not required to update our reviews if there is a change in policy on a site that we had previously reviewed. If there are major changes to a site after we released a review, there is no guarantee that the review will be updated immediately. While we will try to keep our reviews updated if there are major changes to a site, you need to keep an eye on publishing dates.
Limitation of Liability
While we will do our best to keep our reviews fair, accurate, and up to date, we cannot guarantee that every review will be 100 percent accurate if a site makes an update after we release a review. As a result, you should know that instantnodeposits.com is not responsible for any money you may lose after starting to play on a website we reviewed. You play games on these sites at your own risk. We write our reviews while under the impression that readers understand that there is always a risk when they are playing games online.
Online Gaming Legality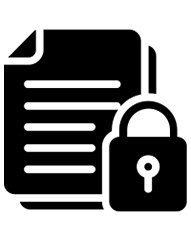 Instantnodeposits.com is a site that operates to help people from countries all around the world. We are an international website that is happy to help people from all backgrounds. As a result, we try to review sites from many different regions. That being said, we are not responsible for informing you whether it is legal for you to play games on a specific site. All readers are responsible for determining the legality of online gaming in their region.
The online gaming industry is one that has varying levels of legality around the world. There are some countries that embrace it fully, whereas others have made it illegal in its entirety. There are even countries like the United States where it is legal in certain parts of the country, but illegal in others. Instantnodeposits.com will not be held responsible for players that are charged with crimes for playing games illegally after reading our reviews.
You should keep in mind that you might have access to a site, even if it is illegal. Most countries do not blackout sites if they are illegal. Instead, players are responsible for determining whether they can legally play the games they find online.
Intellectual Property Rights
By reading the content on instantnodeposits.com, you are agreeing to not remove, alter, copy, or use the copywritten information on this site. All data, written materials, graphics, and images are strictly the property of instantnodeposits.com. By using this site, you are acknowledging that you have no right to use or copy the information on this site in any capacity.
All brand names and service marks are either owned by instantnodeposits.com, or they have been agreed to be used on this site.